The popularity of video content is increasing from year to year. The content can take different forms - webinars, recorded presentations, commercials, customer testimonials, video blogs, and live streams. This makes videos a crucial element of every company's marketing strategy. 86% of organizations will use videos as a marketing tool in 2022. Since demand for videos is growing, the need for specialists in this field is rising accordingly. 
The professionals who play a pivotal role in the success of a project are video producers. They often stay out of the spotlight, unlike the directors who always have the final word concerning the video's artistic vision. However, video producers usually act as the supervisors of the project. They coordinate the overall team, cast the actors, manage budgets, search locations, ensure that the video complies with the brief, participate in the final video editing and perform many other necessary tasks. To create great videos, producers should combine creativity, precise planning, and excellent interpersonal skills. Further, we will consider the background, responsibilities, and salary ranges of these multi-skilled professionals.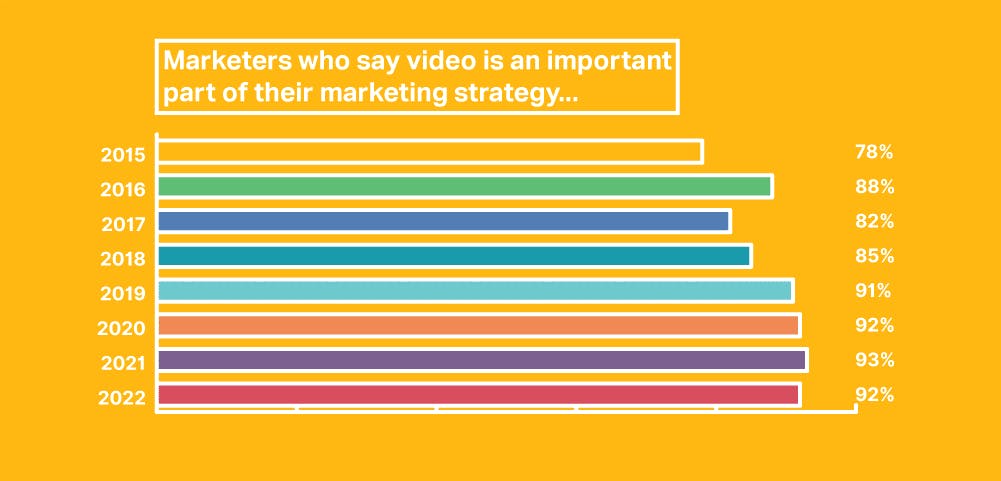 What is a video producer?
A video producer is an audiovisual specialist in charge of organizing and executing all aspects of a video project at each stage, beginning from pre-production and ending with post-production. The duties of a video producer include setting a budget, writing scripts, managing the logistics for a film set, communicating with a team, and supervising tasks related to video animation and editing. This specialist also hires essential personnel such as camera operators, makeup artists, audio engineers, gaffers, etc. 
The role of a video producer is to ensure that video projects are completed on time, meet standards and fit into the production budget. A creative professional interacts with customers to identify the purpose of a video and its key message. A specialist also collaborates with various departments to better understand each member's specific responsibilities and deadlines. In general, a video producer is responsible for planning, creating, and executing the video to achieve the company's objectives.
A video producer's job is to implement a customer's vision into life. A specialist is primarily concerned with the artistic aspects of a video. A professional needs to make sure that the final version of a video conveys a clear message. Therefore, a video producer should first clarify the artistic direction to everyone involved and facilitate the exchange of information between customers and team members. As a result, the video should properly reflect the creative vision and communicate the central message according to the original idea. 
Next, we take a closer look at the main responsibilities of a video producer and describe each of them below.
What does a video producer do?
Video producers can work on various projects, including promotional films, product commercials, and instructional videos for businesses. Let us consider the multifunctional responsibilities of this creative problem-solver.
Project management
The primary video producer's duties are organizational tasks as a specialist is often involved in the pre-planning process of video production. A person meets and communicates with internal stakeholders and customers to propose ideas for the project and evaluate production requirements. A professional oversees the work of videographers and illustrators, scriptwriters, directors of photography, sound recordists and sound designers, assistants, and other crew members. A specialist provides creative and technical guidance and assigns staff members to tasks. A video producer also assists or provides feedback on content planning, coordinates studio time and locations for shooting, and manages equipment purchases. 
Budgeting
A person plans a budget, negotiates project funding with investors, and manages all production costs. The video producer is in charge of accounting and approving all required expenses before developing a storyboard and shot list. During the pre-production stage, the video producer is responsible for scheduling rehearsals, shoots, and reshoots. During rehearsals, actors and film crew have an opportunity to practice, saving time and money for production. Scheduling reshoots in advance helps avoid delays and lower production costs.
Scriptwriting 
The producer's duties often include writing scripts, developing storyboards, and choosing the most suitable forms of media for a project. In some companies, there is a dedicated scriptwriter responsible for these tasks. In this case, a video producer's job is to establish effective communication with the scriptwriter and the client, who is familiar with the target audience and the company's message. Thus, the producer's role is to turn the script into a compelling video within the budget and deliver it on time.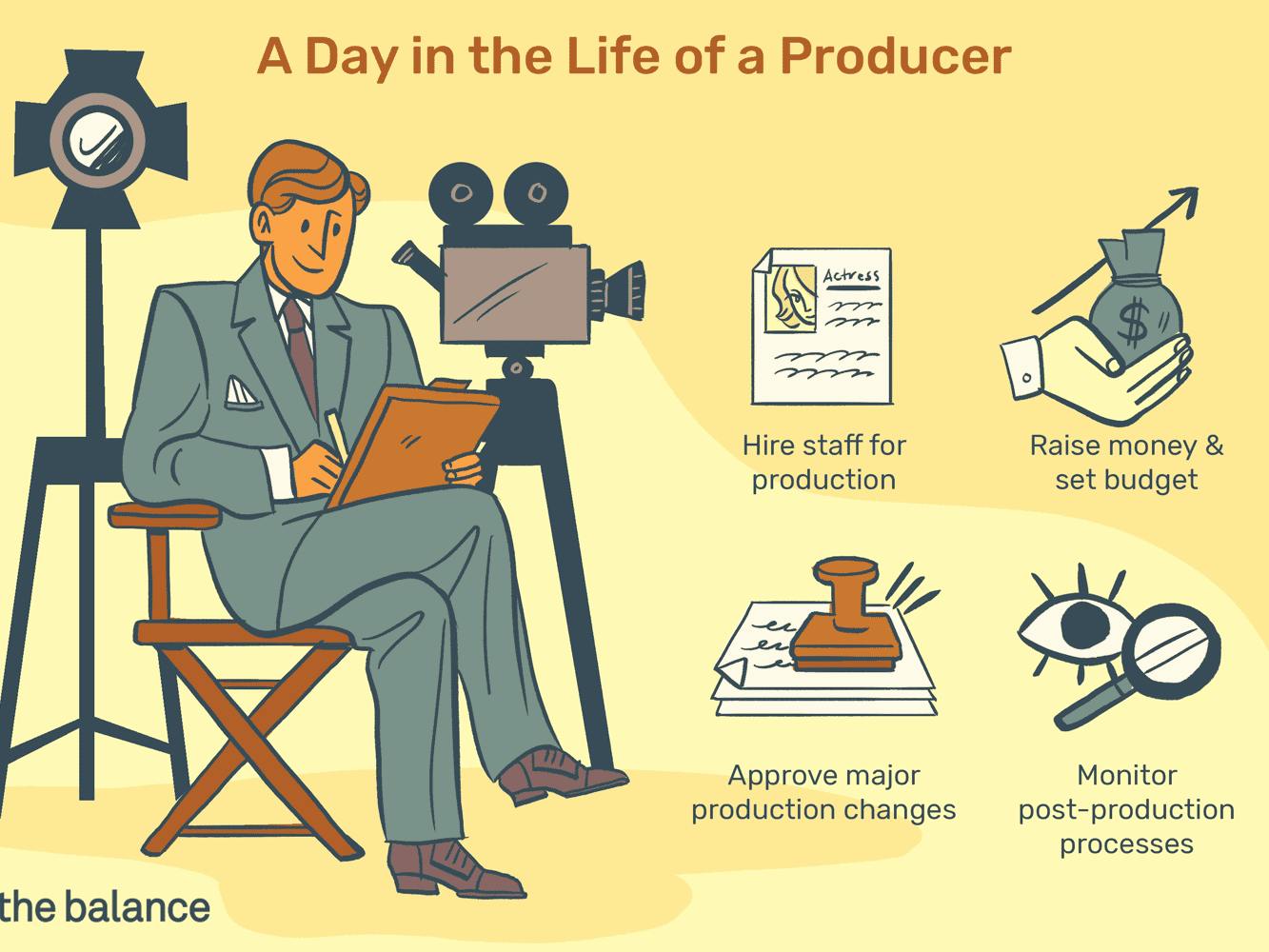 Location scouting
The appropriate setting plays a vital role in the overall success of the video. A producer searches for locations that correspond to the setting described in the script. The other responsibilities of a video production specialist involve booking venues and obtaining the necessary filming permits. A professional needs to ensure that permits and contracts for each location are finalized by the first day of shooting. 
Content production
The production stage is often the fastest part of the process. However, several factors can influence the duration of the project production: the length of the script, the number of locations, and the key staff members participating in the shooting. Besides, video production often turns out to be unpredictable, so a good specialist should guide the shooting in the right direction. 
A video producer is responsible for creating and developing content for product marketing videos, recruiting and corporate training programs, internal company announcements, customer stories, customer onboarding videos, and other projects. A specialist directs video productions that range from single-camera to multi-camera shootings in the studio and outdoors. Overall, the video producer oversees the operation of cameras, lighting, and audio equipment. Sometimes, the expert may also conduct the complete creation and implementation of the strategy and vision for the company video creation process, similarly to what a content strategist does within a content marketing process.
Coordination of the filming process
During the production stage, the video producer is in charge of management and logistics. The person assists in camera set-up and set preparation, manages the schedule for a day, coordinates actors and team, takes care of required equipment, and controls the filming quality. In addition, a professional monitors continuity which ensures that every element of the scene remains consistent from shot to shot. Finally, a video production specialist prepares a continuity report.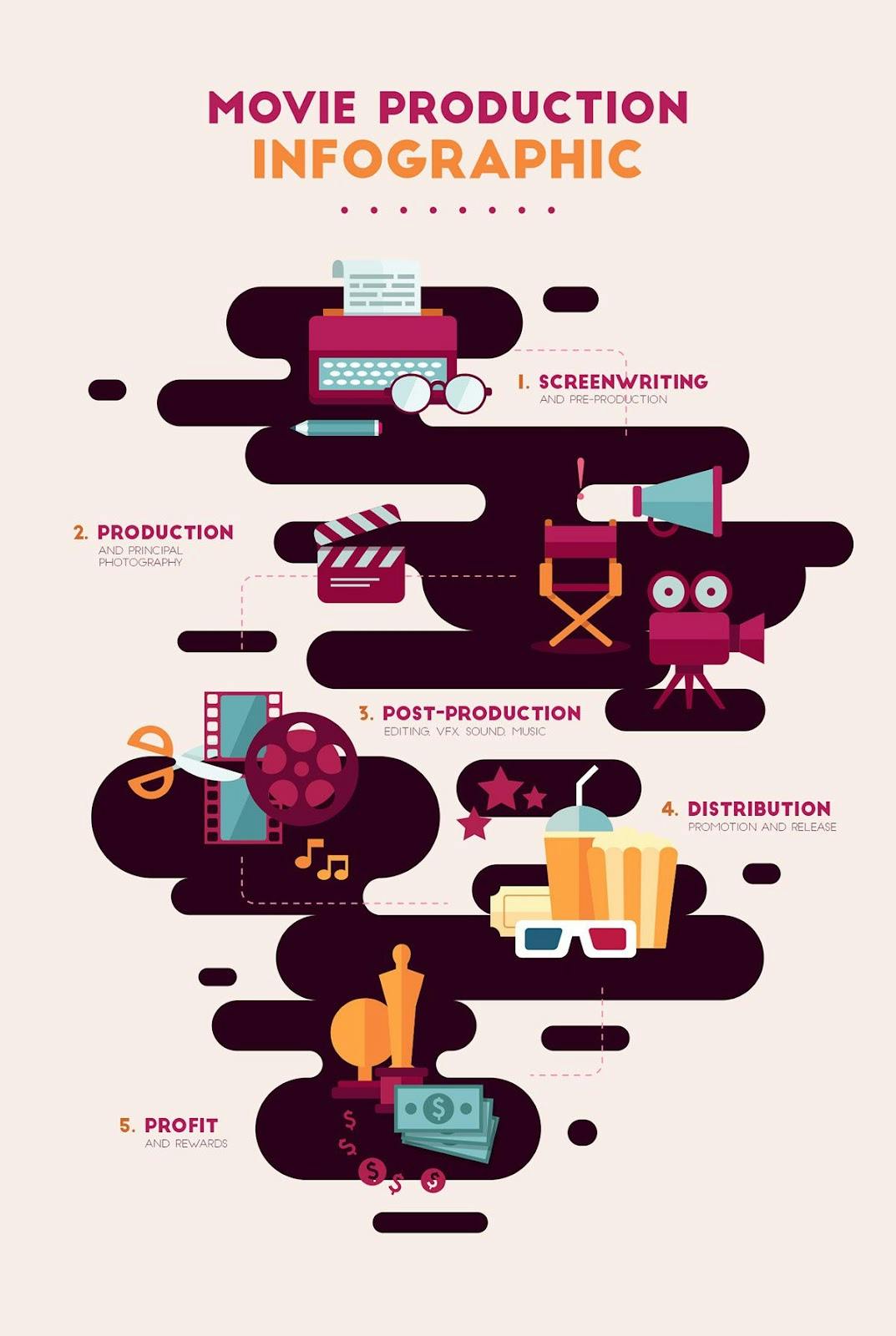 Editing
The video producer reviews the raw footage and supervises the editing of the recorded video to ensure that it fulfills time, visual, ethical, and broadcast quality requirements. A specialist's responsibilities also include creating graphics and soundtracks, overseeing the use of post-production applications and software for video editing, audio editing, captioning, encoding, and compressing. In addition, video production specialist collaborates with graphic design departments and external marketing agencies to create graphics used in the post-production stage. Finally, as soon as the video is ready, a producer is responsible for distributing the content through multiple company channels.
Video producer skills and background
Now we will list a required set of skills for a video producer to succeed in this role. These skills are: 
time management and organizational skills to meet deadlines;
leadership, excellent communication, and interpersonal skills to supervise the team;
aesthetic and creative skills;
problem-solving, analytical, and decision-making skills to make business judgments;
flair for storytelling and the ability to identify inspiring stories;
technical skills in video and audio to work with a range of video equipment, cameras, location lighting, and microphones;
skills in digital video editing and video compression;
experience in motion design, visual effects, and graphic design;
social media marketing skills;
profound understanding of public preferences in media and entertainment.
The majority of video producers have professional training in television, radio, journalism, digital media, communication, and other media fields. Professionals can also have bachelor's degrees in performance arts, photography, film production, management, business administration, or related areas. Video producers usually have three to five years of experience in these fields. Experience in specific disciplines like video editing, screenwriting, sound design, or camera operation will be an excellent advantage for a video production specialist. 
Gaining relevant skills and abilities while working for a video production company is a must for a professional. It is also necessary to have a strong portfolio and showreel of creative work. The additional benefit is an extensive network of copywriters, scriptwriters, designers, and other contractors.
Video producer salary
According to Glassdoor, a video producer's average salary amounts to $57,577 per year. Entry-level positions start at $47,500 per year, while more experienced video producers earn up to $94,380 per year.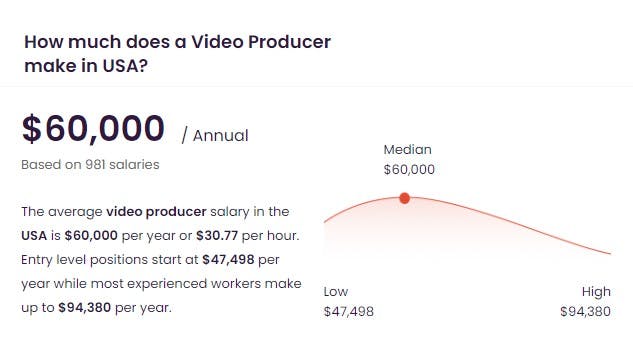 A freelance video producer with less than one year of experience can expect to make about $41,193 in total compensation, including tips, bonuses, and overtime pay. The typical total income for an early career video producer working in a small studio with 1-4 years of experience is $52,249 per year. A mid-career video producer with 5-9 years of experience can earn an average salary of $61,155. Compensation for a senior video producer in a top-level role ranges from $69,000 to $105,000. 
The video producers' salaries vary by US region. For example, the average salary of a specialist in South Carolina is $38,439, while a video producer in California typically makes up to $73,749 per year. Overall, the highest average compensation amounts to about $87,750 in Georgia.
How to hire a video producer? 
When looking for an appropriate candidate for a video producer's position, you need to pay attention to several crucial criteria. We will describe them in greater detail below.
The best candidate for the job is an excellent collaborator. A video producer is involved in every aspect of the project, so a person should possess outstanding communication skills. In addition, a specialist should have a network of trusted people they can call in any situation. These professionals from various industries have relevant skills and prior experience to be able to participate in any project. 
Great video producers meet deadlines. Video production is a coherent process that consists of successive phases and heavily depends on a detailed schedule. It is impossible to move to the production stage if the script is not ready. A producer should ensure that every team member finishes the job on time. Therefore, time-management skills are paramount for a video production specialist.
Time management skill is a must. Video producers often work on tight schedules with a lot of equipment. Hence, a specialist should be very organized to coordinate the team, send emails, book locations, monitor the shooting dates and prepare the required equipment. Moreover, a good candidate should be able not only to stick to the schedule but also to anticipate emergencies.
Best video producers are lifelong learners. A suitable person for this position should constantly learn and improve their existing skills. As the technologies and software develop rapidly, a producer should keep up-to-date with new programs and be familiar with the most recent technical equipment.
Look for experienced problem solvers. The other essential characteristics of an excellent video producer are flexibility and patience. Things do not always go according to plan, so a professional should be a good problem-solver and creative person. A great video producer always finds a solution when something goes wrong with the equipment, or one of the actors falls ill during a shooting in a remote city.
A video producer is like a superhero. A specialist should solve many tasks simultaneously, take care of the entire team and technical equipment, adhere to timetables, and communicate with various people. It may be challenging to find a skilled video producer, but the mentioned traits will help you focus on the right candidate and make an informed decision.