Companies use a range of strategies to grow and stand out in the market. A focused differentiation strategy is a perfect solution for your business if your goal is to increase revenue without taking on the risks of lowering the prices. By using this strategy, you will be able to create a competitive advantage and attract interested customers. If you concentrate your attention on one distinctive feature, you can become the best in your industry.
It is vital to note that a 'niche' for your product often does not exist until you create it with your special offer, effective marketing techniques, and a deep understanding of customer needs. When targeting a specific audience, you have a better chance of becoming a market leader and enjoying a price monopoly. Moreover, a focused differentiation strategy is a brilliant way to build customer loyalty as you can maintain stronger relationships with your customers.
What is a focused differentiation strategy?
Focused differentiation strategy is an approach that requires targeting a small group of consumers with unique offers. The strategy is also called niche marketing, niche differentiation, or product specialization. The focused differentiation strategy aims to concentrate efforts on the narrow and specific market segment. The approach highlights the necessity to deliver innovative, better, or more valuable products than the competition.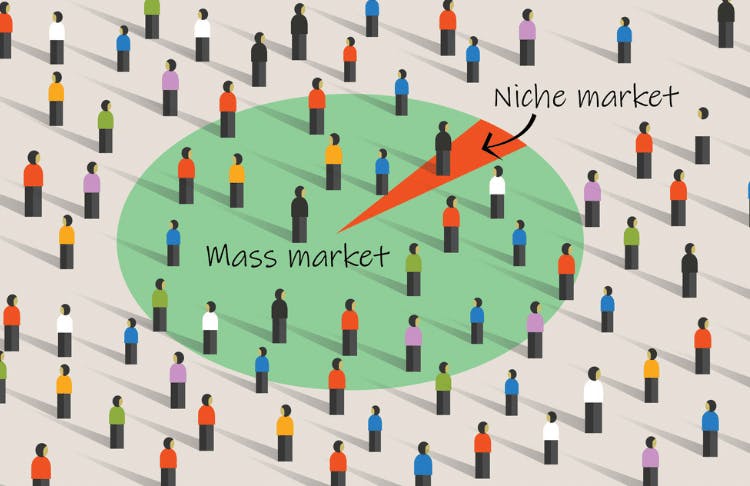 Companies that employ a focused differentiation strategy either target certain demographic groups or pay special attention to a single sales channel. Businesses choose a segment or a group of segments on the market and adapt the strategy to serve their needs while excluding others. The selected segment must include buyers with specific demands. In the other case, the production and distribution system that addresses the requirements of a target segment must differ from that of other market segments. The effectiveness of the strategy depends on how well companies can balance product prices and benefits for the customer compared to competing alternatives.
The main benefit of a focused differentiation strategy is an opportunity to create value. When a business focuses on a small group of customers, it can provide more qualified services than its competitors. By creating a unique selling point, a company can charge a premium price and increase revenue. The company can also avoid competing on price and establish a reputation for delivering exceptional customer service. On the other hand, the strategy is often challenging to implement as businesses must dedicate most of their resources to the niche product or service. In addition, the target audience for the niche market might be hard to track down and efficiently communicate to. The strategy also requires significant investments in new product features, branding, marketing capabilities, and the development of skills and competencies necessary for providing outstanding customer service.
A focused differentiation strategy includes the two elements of generic strategies developed by Michael Porter, a management expert and the author of many books on competitive strategy. According to Porter's concept of three generic strategies that include cost leadership, differentiation, and focus, businesses can choose to use one of two types of competitive advantage. Companies can either reduce costs or differentiate their products from competitors. Businesses also select one of two scope options: focus, which implies offering products to specific market segments, or industry-wide alternative, which entails selling products across a wide range of market segments.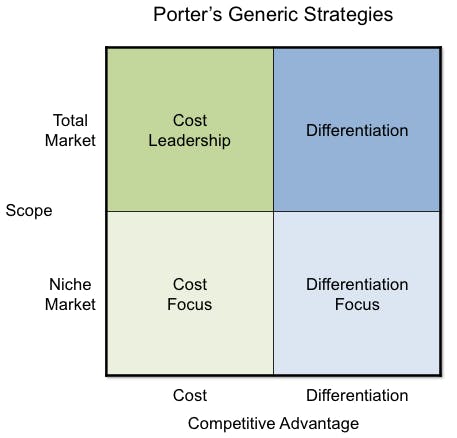 Focus strategies usually revolve around targeting a specific market niche or market segment. Besides focused differentiation, another type of focus strategy defined by Michael Porter is the focused cost leadership strategy. The approach aims to reduce operating expenses to provide reasonably priced goods or services that meet the needs of a particular customer segment. A focused differentiation strategy, on the contrary, emphasizes innovation by developing distinctive product features or creating entirely new offers to satisfy the needs of existing customers or find a new market niche. The main difference between the two strategies is the emphasis either on providing low-cost products or offering highly differentiated ones.
Now we will consider the main steps companies should take to implement a focused differentiation strategy in practice.
How to implement a focused differentiation strategy?
The primary purpose of a focused differentiation strategy is to create the perception in consumers' minds that the company's products or services are unique compared to the other offers in terms of quality, design, reliability, image, and reputation. Let us look at how to achieve this goal with simple steps. 
Identify your business objectives
The first step of implementing a focused differentiation strategy is to define the objectives. Determine what you want to achieve with your business plan. Examples of the goals might include:
increasing revenue streams through upsells or by closing more deals,
raising profits by charging higher prices,
creating new marketing channels to announce the news about new product features or services,
developing additional services to sell as auxiliary products,
building a community or enhancing consumer loyalty.
When thinking about future goals, use the 4Ps of the Innovation framework, which includes paradigm, process, position, and product innovation. According to the model, paradigm innovation implies improving the existing products and finding new faster, cheaper, or simpler ways to complete the necessary tasks. Process innovation entails changing the internal operational processes and, as a result, increasing business efficiency and profitability. Positioning innovation focuses on entering a new market or repositioning a product or service by presenting it in a new light. Finally, product innovation includes the development of new goods or services.
Conduct the research 
Analyze the strengths and weaknesses of your company. Consider the size and state of the niche market where your product or service operates. Next, look at your competitors' offers, and examine their customers' reviews. Finally, evaluate your current resources and calculate the budget.
Research the market segment you will target to understand the potential customers' wants and needs. Ask your existing clients to complete a survey and leave comments about the brand, products, and services. Study the trends within customer feedback to gather accurate information about what they are looking for in a product. 
Develop key differentiators
Your company must find the features that enable your products or services to stand out from the competition. Instead of focusing on one feature, you can emphasize various characteristics, such as quality, innovation, level of service or distribution. Start with the broad differentiators and then dig into the details to segment them into smaller categories. For example, you can choose a customer-focused differentiator, which means providing excellent customer service, a product-focused feature that entails developing unique or innovative products, or a marketing-focused attribute that implies launching memorable marketing campaigns.
When coming up with your primary differentiator, consider your brand's story, the conditions, and the environment where it all started. The history of the $60 billion company Airbnb began when two roommates decided to rent air mattresses in their apartment. Using your company's unique story as a distinctive feature helps humanize your brand. Your website, blog, and social media networks are perfect platforms to tell your story to the target audience and communicate the brand's personality.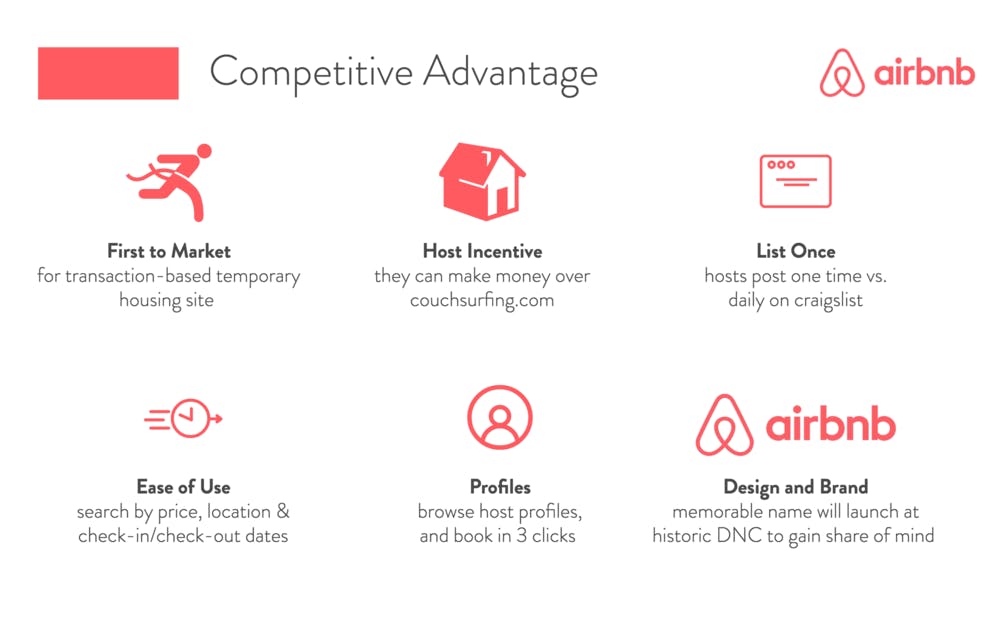 Learn what makes your product unique, whether it is the materials, the packaging process, or the production method. Focus on the differentiators that cannot be copied by your competitors, such as your values, image, or reputation. Otherwise, if you try to differentiate based on technology and development, your rivals can invest more in this sector and get ahead. 
Create a value proposition
Once you have identified your primary differentiators, you can move to the next step and write a value proposition. It is a statement that highlights your main distinctive features and conveys the value the product delivers to consumers. The value proposition should include the benefits of the offer, describe how it addresses customer pain points, and provide the reasons why consumers should choose your product over the competition. Then your value statement will serve as a guide for the brand messaging for advertisements and other marketing initiatives. An excellent tool to create a value proposition is a value proposition canvas.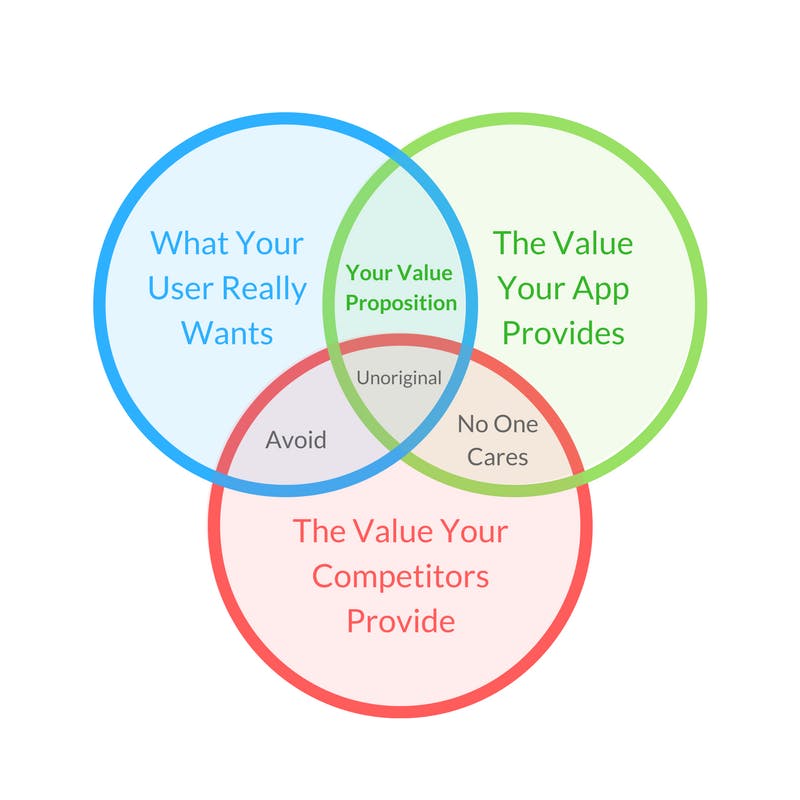 Think about how your audience perceives the key differentiators. For instance, if your target customers are people who care about the environment, you can emphasize the use of recyclable materials and include this point in your messaging. On the other hand, if the target audience is more interested in your product functionality, focus on all the benefits your product may bring while being easy to use or having excellent product design for the best experience.
Build your brand image
The easiest way to differentiate your company from competitors is to develop the brand image. It includes the ideas, concepts, or emotions related to your company. Explore the ways you can portray your brand personality, what is at the heart of the brand, what your team believes in, and what plans you want to implement in the future.
The name is one of the essential components of the brand identity that consumers will associate with your brand. Besides, your brand name can help establish your company as a reputable organization in your industry and even communicate the core values or ideology. Therefore, the name should be short, memorable, convey your business purpose and uniqueness, and not contain unnecessary connotations.
The other crucial element of brand image is a visual identity. Hence, you need to develop a set of imperative visual components of visual identity: a simple color palette, primary and secondary logo, fonts, pattern or texture used in marketing materials, visuals or photography, marketing guidelines, and advertisements.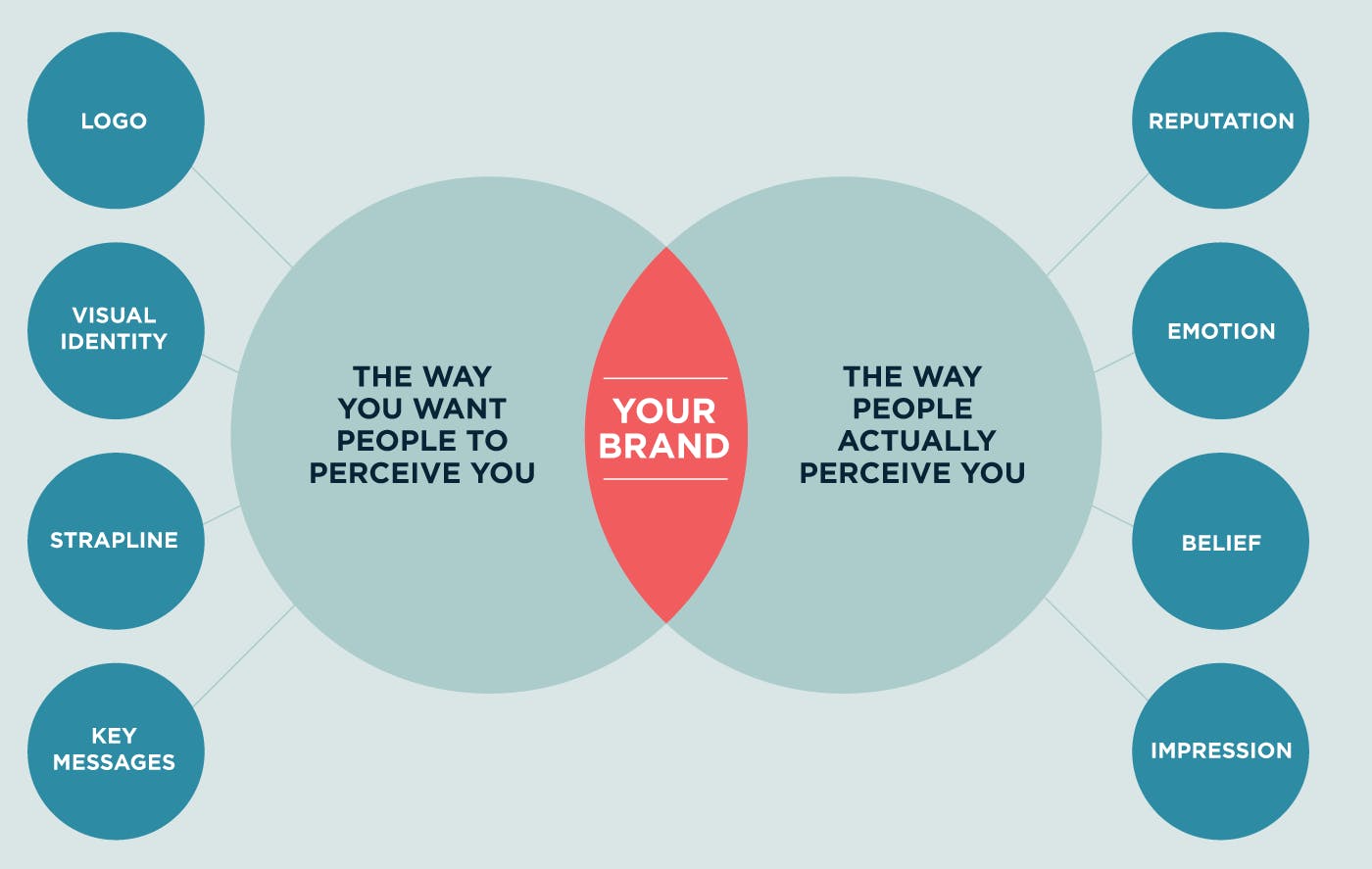 The final component of your differentiation strategy is messaging and verbal identity, including language and tone of voice used by your brand. The main goal of verbal branding is to demonstrate your individuality in communications so that your clients can distinguish the company from your rivals. Consider developing the verbal identity for advertisements, social media posts, branding materials, and other content.
We have covered the basic steps for implementing a focused differentiation strategy. Further, we will discuss the examples of the companies that succeeded in targeting a specific customer segment.
Focused differentiation strategy examples
Making the strategic business decision to target a niche market can help you outperform competitors in that segment. Let us look at the companies that employ this strategy.
Square is a payment platform targeted at small and medium-sized companies that allows shop owners to accept credit card payments using smartphones or tablets. The brand created a mobile card reader that plugs into iPhone. It was an innovative solution for small and versatile businesses that could not use standard credit card systems. The other group of Square's target customers is businesses that cannot accept credit cards as they do not have merchant accounts.
The company's founders, Jack Dorsey and Jim McKelvey aimed to develop POS technology that would combine mobile payments and merchant services into a single, easy-to-use, and cutting-edge solution. Now businesses from 8 countries use Square. Plus, their POS systems can accept 130 different currencies from around the world. The brand has also released a set of online marketing tools to assist small businesses in connecting with and interacting with their target markets.
Let's go over a second example. August is a company producing smart locks with built-in Wi-Fi that support remote biometric verification. Home security products for keyless entry allow customers to provide short-term access to their residences without needing to be physically present. To keep the keys safe, August Smart Locks are installed on the inside of the door while leaving the outside of the lock unchanged.
The brand targets homeowners who rent apartments to travelers and holidaymakers on Airbnb. August took advantage of the trends and opportunities that arose with the launch of the platform. Today renters can control the door lock on their apartment by using the application, Apple Watch, or voice assistant and be calm about the condition of their house.
Another example of a focused differentiation strategy, Glorious is a brand offering high-quality and customizable products for the gaming market. As the industry is constantly evolving, gamers already have a wide range of products, including consoles and laptops. However, the company focused on the hardware, such as mice, keyboards, and mouse pads, differentiating it from the competition. Glorious' target customers are amateur and professional gamers who appreciate quality gaming equipment at a reasonable price.
The company has not received any outside funding and spends a small amount of money on advertising. However, Glorious managed to achieve success because of the support of the fast-growing community of fans and professionals.
As you can see from this overview, implementing a focused differentiation strategy might initially seem complex and intimidating. However, once you determine a market you plan to target, you can adapt your marketing techniques to connect with your clients, increase sales and provide excellent service. At the same time, this approach will allow you to build a unique brand with a loyal audience, little to no competition, premium pricing, and considerable enterprise value.